No Medical Exam Life Insurance
If you are looking for an insurance plan where you don't have to take a medical exam as a requirement like most traditional life insurance policies, then, the no medical exam life insurance is the perfect fit. Despite the fact that it requires no medical exam, it also offers the same guaranteed coverage as insurance policies that require a medical exam.
How it Works?
The no medical exam policies which is also called simplified issue insurance are typically limited to lower coverage amounts. And, many times, they are underwritten with the aid of a complete medical questionnaire.
Due to the relative ease in the process of obtaining this insurance, it has become increasingly popular and has also become more and more increasingly priced. The rate of the insurance could be slightly higher depending on some responses discovered through the medical questionnaire.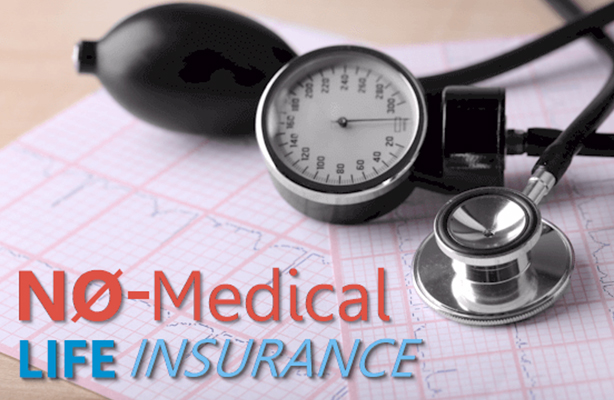 Basic Requirements/Demands for the No Medical Exam Life Insurance
A background review is usually conducted which could include the following:
A pharmacy report, with a list of prescribed medications over a period of time
Motor Vehicle Department report
Medical Insurance Bureau report (to check for history of application for life insurance in the past)
Credit history (not often)
Who can Benefit from the No Medical Exam Insurance?
The no medical exam insurance is simply suitable for anyone who doesn't wish to go through the rigorous process of medical screening that accompanies the traditional process of obtaining life insurance – which can include paramedical examination, blood sample, urine sample, EKG or doctor's appointment for a physical exam, your doctor sharing the results with the insurance company, and also an underwriter reviewing your information. This process takes a lot of time and the policy might not be completed until probably about 6 to 8 weeks after your initial contact with the agent.
In addition, sometimes, you might require a life insurance plan quickly so that you can apply for a Small Business Administration (SBA) loan, or divorce settlements, and without this insurance, the process might be hindered. In cases like these, a no medical exam life insurance plan is the best and most useful option to avoid any form of disruption to any other area of your life.
Also, if you are just one person that doesn't just like the whole concept of a paramedical examination, blood sample, urine sample, EKG (occasionally) or physical exam, a doctor's appointment, the intense moment of getting checked and prodded. Or even the burden of wondering whether your health is in a great state to decent rate for an insurance, or if your test results will produce an issue that you don't know about before, and perhaps and most importantly, you don't want or even can't afford to wait, then the no medical exam insurance is best for you, as you can get it in a matter of a few days!